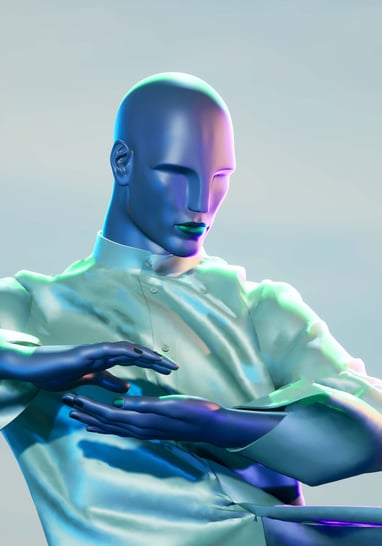 ART EXHIBITIONS
Galerie Charlot Paris - Psych.e
TODA Dubaï
NFC Lisbon - NFT Art Prize
NFT Factory Artificial Intelligence
Project 22 Dubaï
IHAM Gallery
NFT Factory Crypto Sapin
NFT Factory - OpenScreen
Galerie Charlot Paris
Solo Show Decentraland
Digital Art Month Paris
Exposition Art Brussels Fair
Solo Exhibition Galerie Schwab
Exhibition Galerie Charlot
Unvirtual Paris NFT Metafair
Design Week Eindhoven
Biennale du Design de St-Étienne
Temporary Art Center Eindhoven
Digital Art Exhibition at Fabriek Eindhoven
June 2023
June 2023
June 2023
Feb 2023
Jan 2023
Dec 2022
Dec 2022
Nov 2022
Sept-Oct 2022
August-Oct 2022
June 2022
May 2022
May 2022
Feb-Apr 2022
February 2022
Sept 2020
Spring 2019
June-July 2019
May 2019
Contemporary artist and awarded filmmaker, I work in the realm of digital art to create awareness on global warming. I tend to create cynical visions of our society ; they tell stories about ecology, technology and question the future of our virtual worlds regarding climate changes.
I started my career as an independent filmaker after graduating in digital art at the Design Academy Eindhoven, and a time at the Ecole Superieure des Arts Décoratifs in animation filmmaking. Since 2021 I've focused my creative career on digital art with portraits and landscapes made with digital 3D softwares.
My artworks are exhibited in digital art galleries in Paris, international exhibitions and in the Metaverse. I'm represented by the Galerie Charlot, a digital art gallery based in Paris since 2010.